Appointments are available every day for regular check-ups and to discuss any problems your animal(s) may have.
Medicine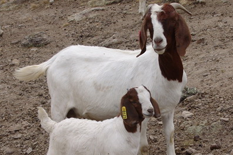 We are able to provide comprehensive animal health programmes for all types of livestock including sheep, cattle, deer, alpaca and goats. To keep your livestock in top health we can investigate cases of ill thrift, sickness, lameness or injured animals and advise you accordingly.
We provide full back-up laboratory services through,
Animal pathology laboratories in Palmerston North or our own in-house laboratory
So we can give quick results on blood, urine, worm egg counts, and facial eczema spore counts.
We also provide an email database mail out for the latest facial eczema spore counts in your area during the 'at risk' season.
Vaccinations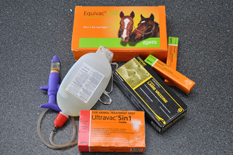 Depending on the species, there are a large range of vaccines available to protect your animals from a variety of diseases.
Such as;
Clostridial diseases (including tetanus, black leg for cattle, sheep, goats and alpaca).
Leptospirosis in cattle
Bovine Virus Diarrhoea (BVD) in cattle
Salmonella in sheep
And many others
We can advise on what vaccine is appropriate and when they should be used.
Whenever possible, we try to dispense the correct, or close to, the number of doses required to save wastage and cost.
Breeding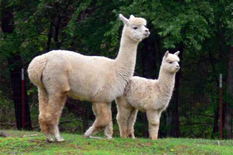 We are able to assist in planning your animals' reproductive programme. We have the equipment and expertise to carry out;
Pregnancy examinations
Ultrasound examinations of the reproductive tract
Assessments of fertility
Programmes to synchronise heat
Of course we can provide on farm assistance with lambing, calving, unpacking, kidding etc..,
Worming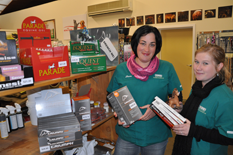 Many lifestyle farmers underestimate the effect gastro intestinal worms can have on their livestock. By wanting to keep their property as drug free and organic as possible, which is great, they get into problems which can mean more drug use and ill thrift.
There are a few points that are important;
The biggest population of worm larvae are on the pasture
Because of the smaller size of lifestyle blocks, animals are sooner or later going to be forced to graze contaminated pasture
Weather has an enormous effect on pasture larvae numbers
We can perform faecal worm egg counts which tell us the worm population in the animal.
By putting these all together we can predict and advise when anthelmintic use is going to help and minimise problems such as worm resistance to anthelmintics. Also what worm type is likely to be the problem, and the best anthelmintic to use.